EOIS Arrived series Tail box expansion multifunctional platform for F150raptor&Toyota tundra&Dodge RAM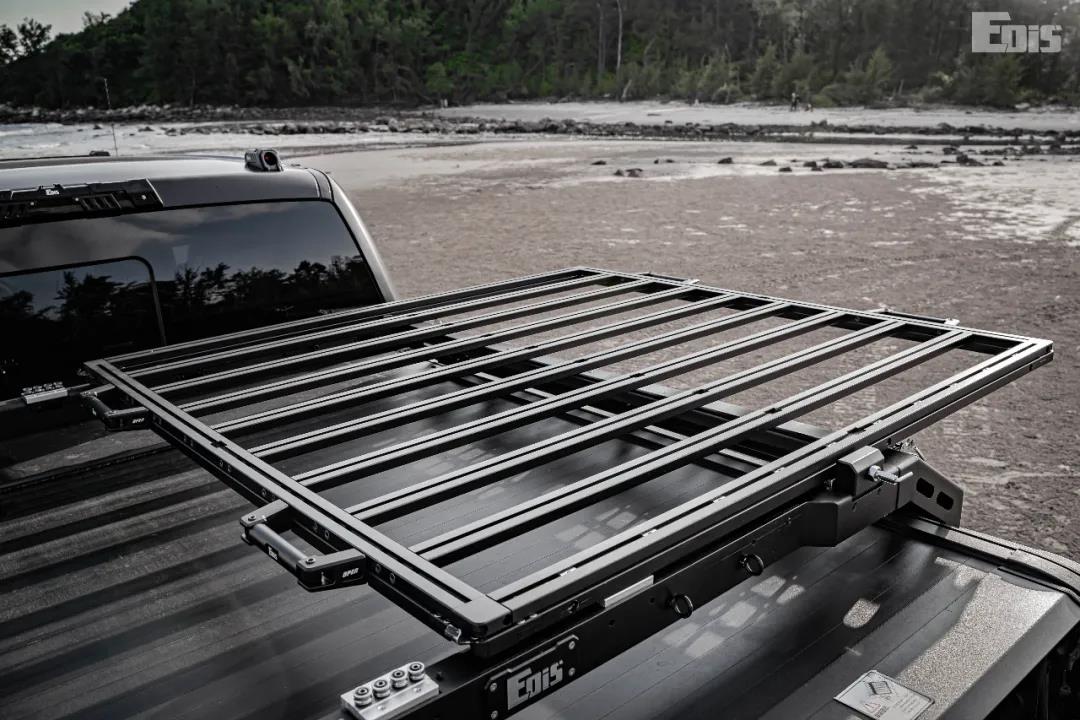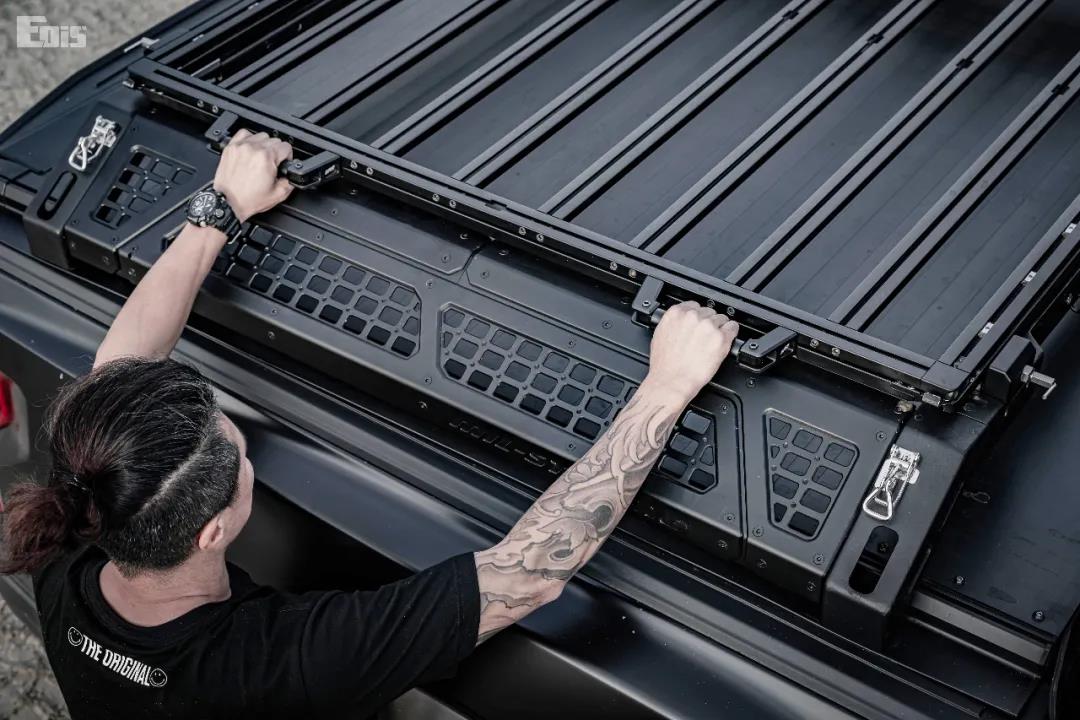 Tail box expansion multifunctional platform---EOIS Arrived series.It is not only fit for Raptors, but also for other pickup trucks like Toyota Tundra, Dodge Ram. The upper part of it is the luggage frame and the two sides are expansion panels, there are some handles, fasteners and stoppers.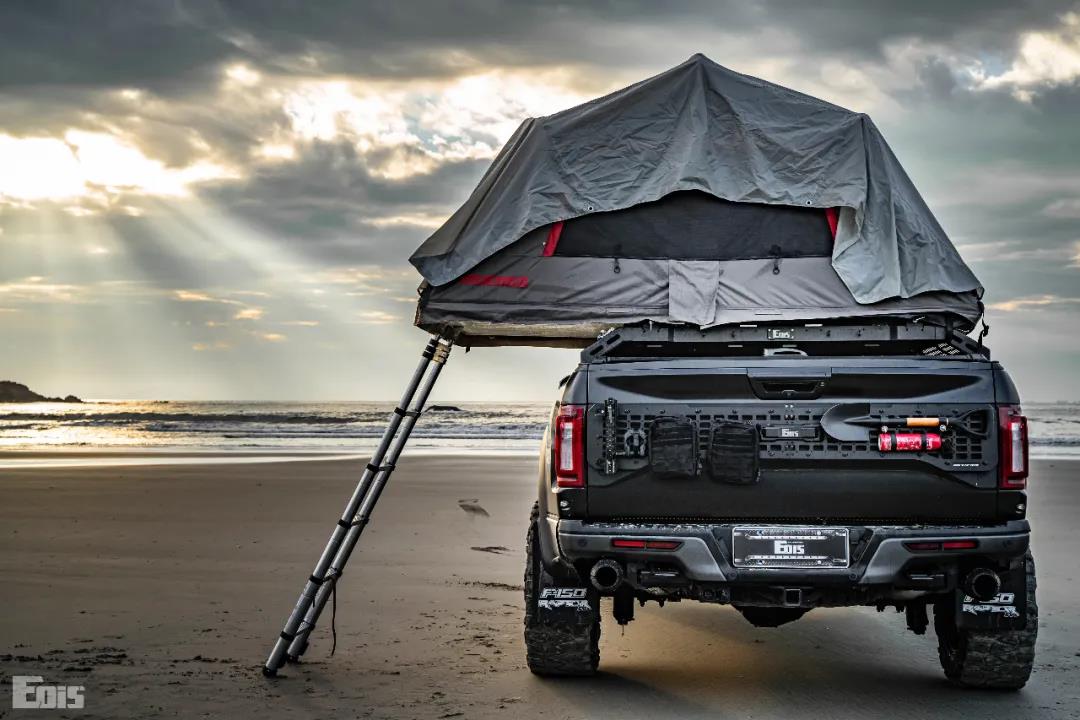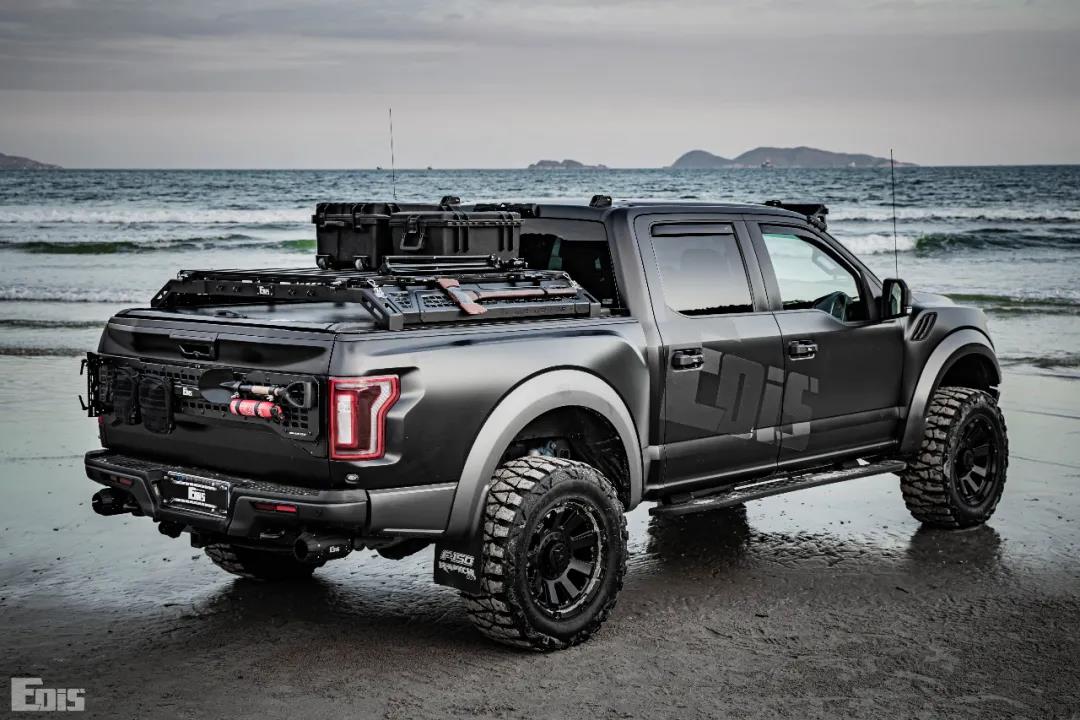 It is installed on the top of the tail box. The structure is mechanized. Its main body is divided into upper and lower parts, with embossed and high-gloss EOIS logo. Can be moved left and right to a fixed position according to the preferences of the car owner.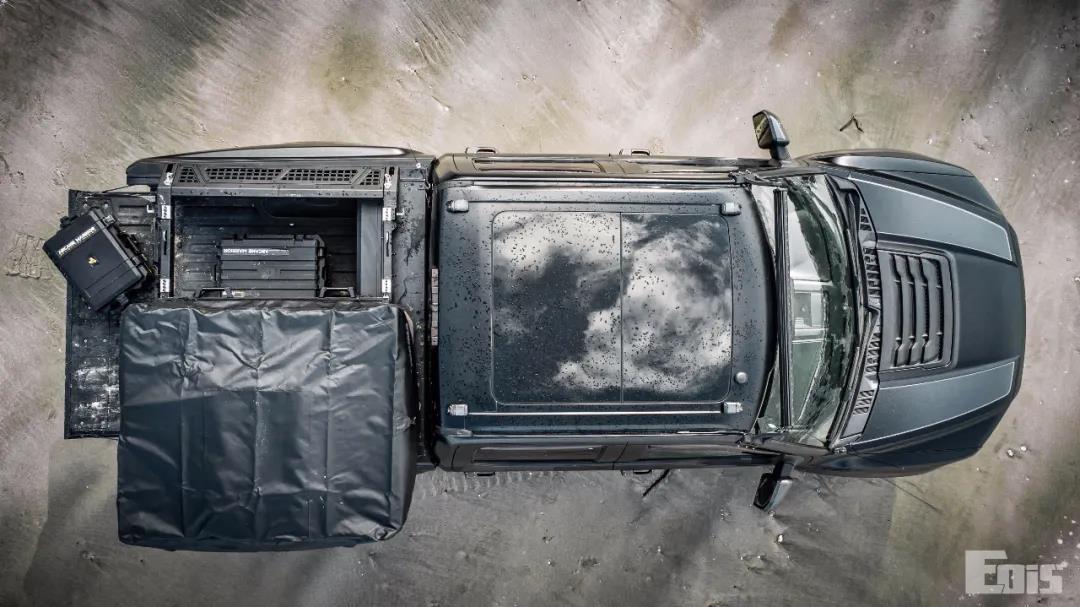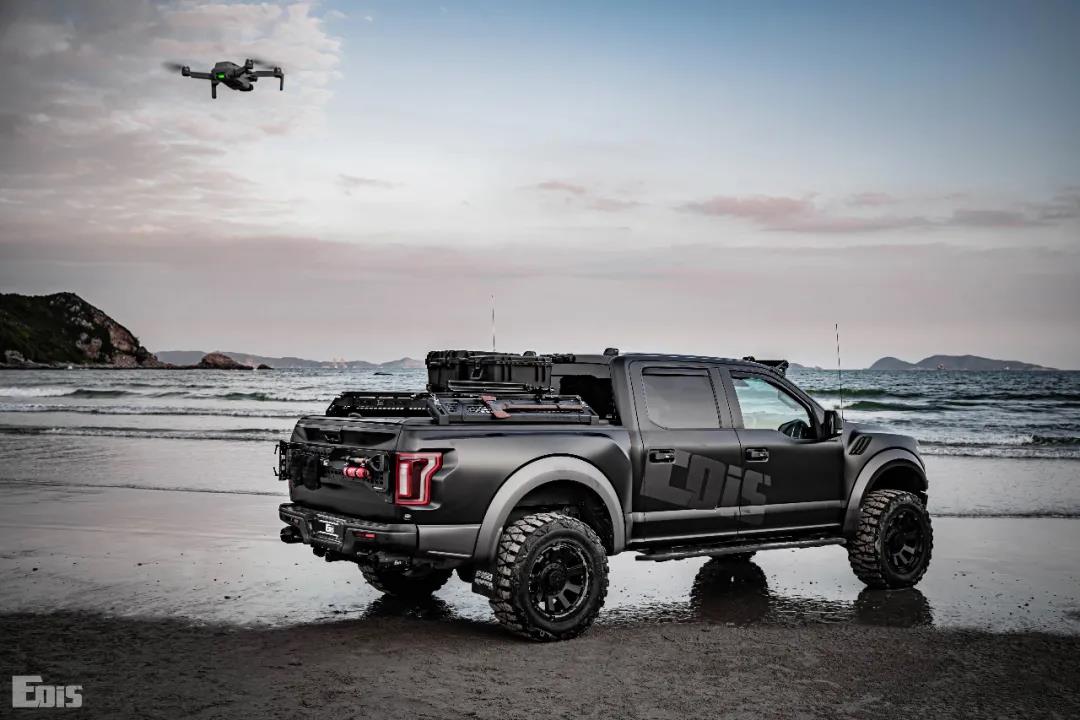 There are some luggage racks and gantry racks that cannot coexist in the tail box cover, or some can coexist, but it is inconvenient to fetch large items. This EOIS tail box multi-function expansion panel can effectively solve this problem.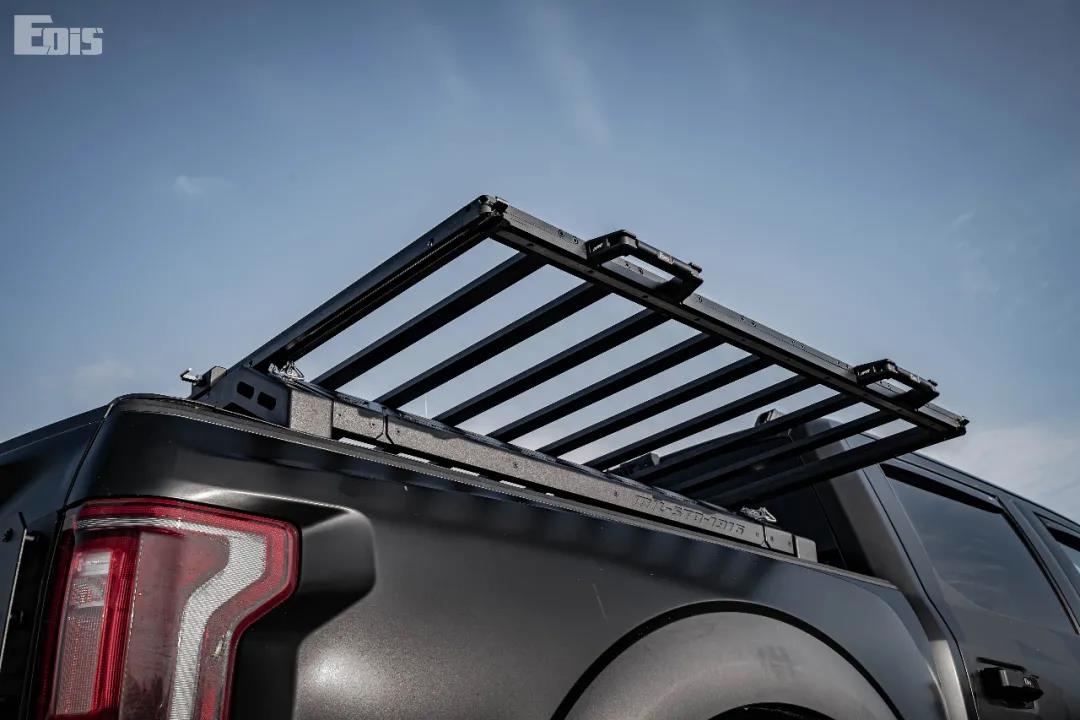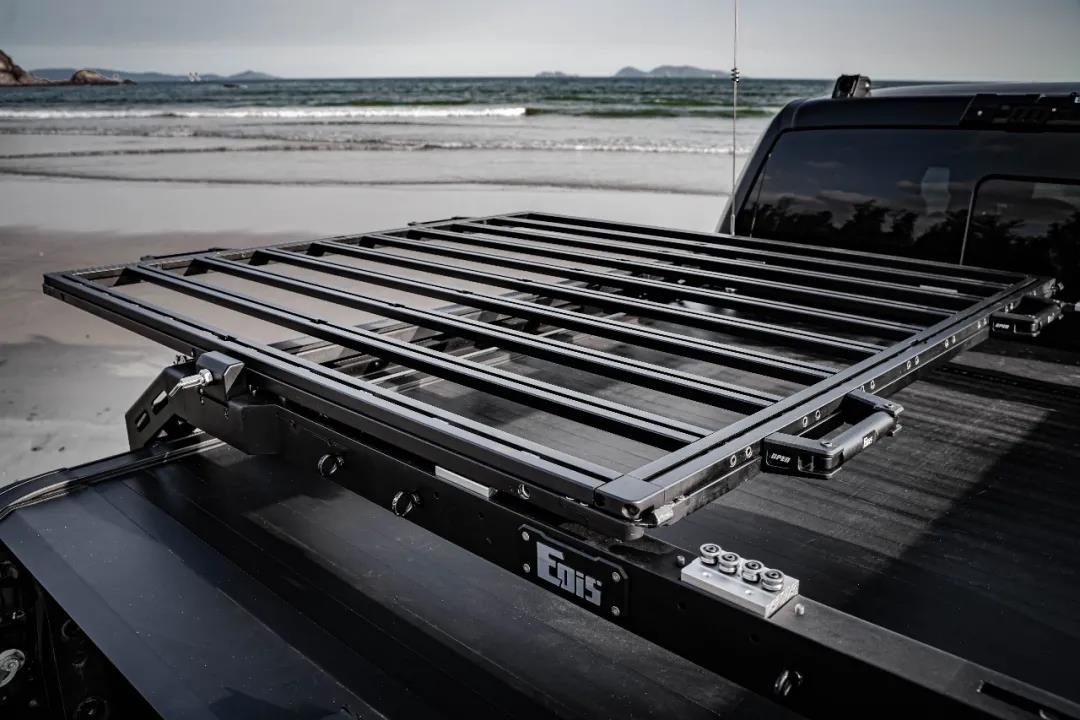 The luggage rack part can be pushed and pulled to both sides, and the big things can be easily taken out of the trunk by pulling it open.It can also install a tent on the luggage rack.I believe there will be many car owners like it!
---